HANDIHEAT aims to protect rural communities from energy price fluctuations and improve the social well being and quality of living throughout participating regions.
Handiheat December 2020 Ezine
Welcome to December's edition of HANDIHEAT'S E-ZINE. Over the past six months our HANDIHEAT partners have been pro-active in addressing the needs of our rural dwellers during this difficult period whilst meeting the objectives of our respective work packages. 



A huge thank you to our speakers and everyone who attended this morning's webinar. 👏We hope you found it informative and that it has provided food for thought as to how #NI can learn from ROI re #communityenergy incentives, current schemes available and potential benefits. 👪🏘️

Next up our @handiheat project partner Alma Gallagher outlines the work of @Clar_ICH, how they assist #Sustainable Energy Communities and their role in supporting Energy #Retrofitting and #rural communities in ROI. 🏘️👪♻️

#energyefficiency #NetZero #climateaction #communtities https://t.co/kDe30VRQyu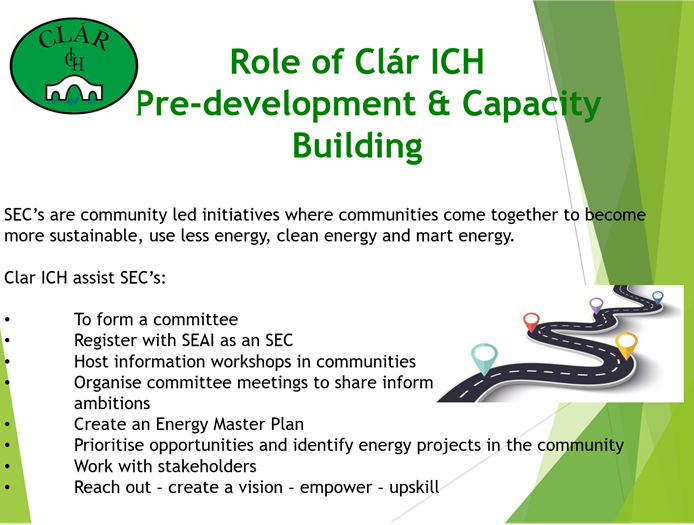 Our first speaker is @CMcCarthyIRE from @SEAI discussing #Sustainable Energy Communities achieved in ROI. 'We believe communities of active energy citizens will lead the societal transformation to a low carbon future'. 🏘️♻️

#communityenergy #energyefficiency https://t.co/ehAOKok6XR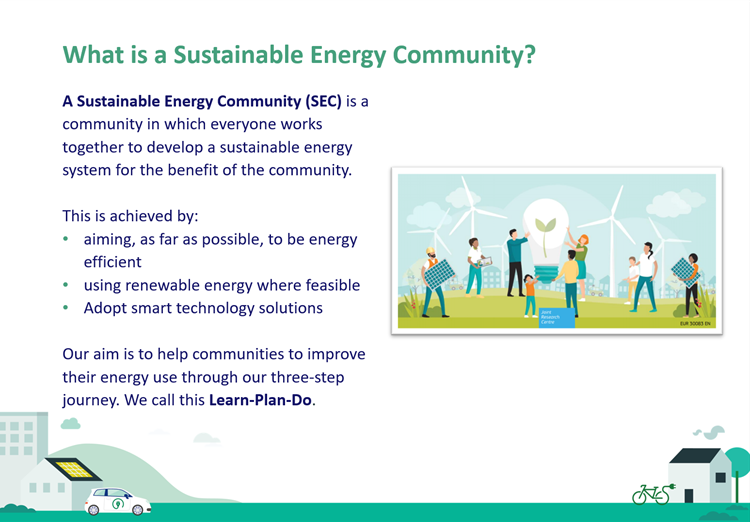 Ready to begin our Community Energy webinar this morning. 😃 Looking forward to hearing from our fantastic speakers @CMcCarthyIRE, @KmArbuckle and Alma Gallagher from @Clar_ICH. Hopefully some interesting discussions will be raised during our Q&A session 💬🏠
Introduction to Handiheat
Handiheat is funded by Priority Axis 3 of the Northern Periphery and Arctic Programme. HANDIHEAT will focus on energy performance in rural housing and public infrastructure challenges in peripheral and arctic regions.
The overall objective of Handiheat is to develop a set of resources; implementation toolkits, decision making guides and a roadmap for the rural community housing sector. Pilots will provide visible proof and an enduring guide to what can be achieved.
The project focuses on energy networks for rural communities such as housing, both social and private, which are subject to fuel inequity/poverty and reliant on imported fossil fuels for energy. Sustainable solutions will protect rural communities from energy price fluctuations and improve the social wellbeing and quality of living throughout NPA regions.